Allow Me To (Re)Introduce Myself
Hey there! For my first blog, I figured it best to simply introduce myself. For those who don't know, my name is Ashley. I'm a 20 something-year-old author from a small town outside of Dallas, Texas. I've always loved reading and started writing when I was in the fourth grade.
While it started off with me writing from different prompts it was the beginning of me tapping into my creativity. I began writing stories about different people, cartoon characters and eventually celebrities. (I think it's called fan fiction now lol.) It wasn't something that I ever seriously thought I could do. Being an author was something like being an actor. Or a singer. Sure, plenty of people want to do it but that sort of career isn't always easy to get into. I thought so anyway.
So, while I continued writing in all of these notebooks and falling in love with the different characters I'd read in stories, I also starting pursing a bachelor's degree in Fashion Merchandising. This was after having changed my major twice already. (I'm either very indecisive or have commitment issues. I'm not sure yet.) While I was happy with that particular decision it still just didn't feel right. I felt as if I were stuck and simply trying to obtain a degree because it's what I was supposed to do. Not wanting to change my major yet again, I went with it but I never stopped writing or reading. It's how I discovered eBooks and eventually Kindle Unlimited. It's how I discovered becoming a published author was as easy as submitting the first 3-5 chapters of a completed manuscript.
There were of course some things to consider, mainly which publisher would I be comfortable working with. Once that was decided, I sent out what all was required and was offered a contract so fast that it didn't even seem real. Under this publisher, I released the first two books in the I Love Me Some Him Series and part 1 to the series now titled More Than A Lover. Shortly after, the company was disbanded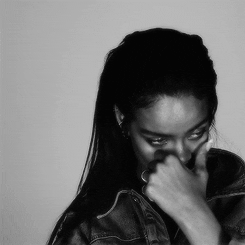 As with my signing, it happened so fast that I wasn't sure what to think or how to feel. I was taught the basics of self-publishing and with there not being a publisher that I felt could really help me, I figured I'd do it on my own.
I self-published for a little over a year. I completed all of my open series, wrote a 200k stand-alone and a few novellas but was struggling to get myself out there to readers. I'm an introvert so aside from running some Facebook ads and sharing my links (and all the basic promotion tactics) I wasn't reaching the audience that I wanted. It got discouraging to the point I stopped writing. What's the point in writing these books if nobody's going to read them? But, I still had so many ideas, so I was outlining stories like crazy. Starting stories and just never finishing because I felt like it was pointless.
Theeeeen lol, my current publisher reached out to me. I was completely honest and shared that I didn't have anything to submit. She, in turn, told me whenever I was ready, I could always reach out. Now, I definitely believe in signs and felt that was the biggest of them all. If one of the most talented women in the industry could see something in me, that meant something.
Within a few weeks, I was submitting new material and signing a new contract.
I felt better about my literary career than I had in a long time and a year later, I still feel the same. I'm still growing and learning as an author. Still working through this shyness. And still writing these amazing stories. Bittersweet romances with lion-hearted heroes and passionate heroines. To date, I have a total of 16 published works that can be found on Amazon and my website. I'm stepping out of my comfort zone, walking by faith and making shit happen. Most importantly, I'm creating a lane for myself. If you've made it to the end of this post, if you're a new reader or old, thank you for taking a chance! There's plenty more to come so stay tuned!